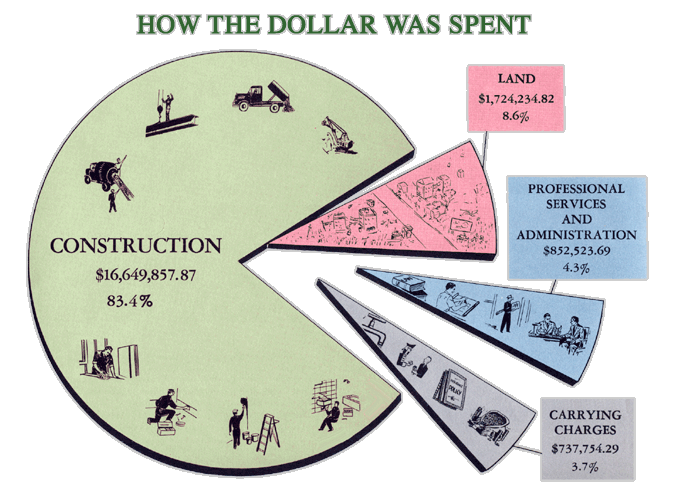 The figure above and the President's letter below are from the
Report on ILGWU Cooperative Village, 1957.

East River Housing Corporation
ILGWU Cooperative Village
sponsored by the
International Ladies' Garment Workers' Union

The icon at the bottom of each page,

, is made from the above figure.

More historical notes are in our History Section.